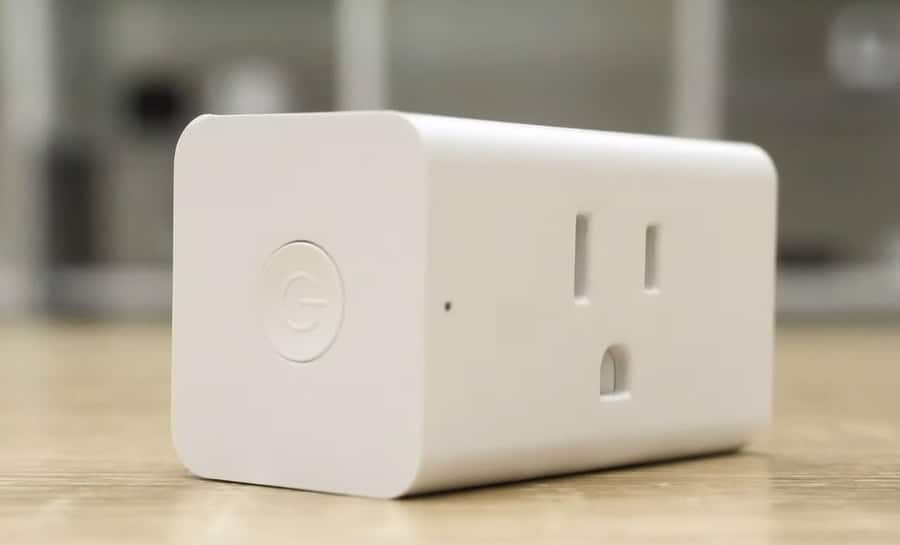 Not just once or twice, but numerous times, we have been told that "smart plugs make life easier." But do they really keep up to the promise or you bought into the market's hyped lie? To your surprise, some home automation experts have even straight off labeled smart plugs as worthless to shell money on.
But the answer to this couldn't be generalized since the use of a smart plug at your home might not be the same as uncle Rick's, and therefore, we shouldn't draw a conclusion.
However, making use of a smart plug like you've to as opposed to letting them gather dust in the corner, or utilizing them creatively to have working in your profit are the two different scenarios and a defining factor as well.
After all, a smart plus isn't just for turning your lamps on and off. Owing to its functionalities, there are many intelligent uses for smart plugs that contribute to improving your smart home experience.
So if you are confused and don't know what else you can do with them, here in this article, I've accumulated some of the best uses of smart plugs that make them worth it.
How to Get the Most Out of Your Smart Plugs
What all features your smart plug comes consisted of, plays a major role in how you are going to employ it. So if you have already made a purchase, there isn't much you can do about that but to make use of what you've in the arsenal.
However, if you haven't bought one yet, or maybe you're planning to buy more smart plugs for your home, for that, I have a detailed guide on the best smart plugs if you want to ensure that you don't end up getting some mediocre item.
So without getting off the theme, here's the list of the cool things you can do with your smart plug.
Controlling dumb electrical home appliances
If you have any electrical appliances like a hair straightener or something else that you use on a regular basis, but oftentimes you forget to turn it off, then a smart plug is all that you need to improve your bad track record of leaving things behind eating up electricity.
Address your habits and find such devices at your home that you usually forget to switch off after use, and snap it to the smart plug. This way, you can ensure that the electrical appliance isn't going to burn because now you can remotely turn it off with the help of your smartphone using the manufacturer's companion app.
Smart plugs add up to the much-needed peace of mind that allows you to not worry about the device even if you left it running and have already rushed out of the house.
Alternatively, you can also set up a timer that would automatically switch off the appliance after a certain period of time.
Smarten up your dumb kettle
Why buy an expensive smart kettle, when you can turn your dumb electric kettle into a smart one? With the advent of smart plugs supporting voice control, all you have to make a command to the Alexa to turn on your water-filled kettle, and there you've your hot water ready for the cuppa.
You can also plug your regular non-smart coffee maker to a smart plug if you prefer to kick-start your day with a fresh cup of coffee. It's an absolute convenience to turn on your coffee maker without having to leave your bed because nobody likes to step outside the warm blanket in a drowsy state. So by the time you make up your bed, you will have your hot drink already in the making.
Using a smart plug to switch on the kettle remotely can be helpful in many cases. For instance, if you are commuting to your home and would like to have the boiled water as soon as you reach the doorstep, you have the option to do the needful while being outside.
And of course, it isn't limited up to a kettle only, you can use any electrical appliance, or maybe hair accessories you want to have in a ready-to-use state before you reach out to the physical switch to toggle it on.
Get safety from intruders
The number of smart cameras you have fixed in your house isn't going to be of any help to deter masked burglars if they already know that nobody's at home. When you are on vacation, away from your home, a smart switch with "Away mode" is what that helps you fool intruders and trick them into thinking that someone's home.
The said feature helps you configure a schedule for your lights that simulate as if you are at home doing your household chores. You can connect lamps and even your TV that will automatically gets on and off as programmed. Smart plugs help you imitate your regular routine to the outsiders that prevent unwanted events and keep intruders away.
And what about setting up a noisy radio?
Limit and schedule the screen time for kids
With the help of smart plugs, you to schedule your TV and computer to run only for fixed hours. This way, you can actually ensure that even if you aren't around your kids, they aren't going to skip over the school homework spending the whole time watching TV or playing video games.
You have to switch the device to the smart plug, and then using the app set the timer that would itself turn the connected device off according to the schedule. However, you can't trick kids for long if they are clever enough to override the smart plug or unplug it from the socket.
This is proven to be one of the best use of a smart plug to enforce a strict screen time routine for children.
Pre-warm your room
In freezy cold weather, it's nothing less than bliss stepping into a nice, warm, and cozy space. A smart plug helps you remotely operate your space heater from wherever you want so that you can set a perfect room temperature a few minutes earlier before you arrive.
Now there is no need to wait for an extra 15 minutes or shiver on cold until you physically switch on your heater; a smart plug allows you to schedule the heating, or you can turn the heater on with the help of your smartphone. One thing you have to keep on mind is, the electrical devices that are compatible with smart plugs are the ones having physical on/off toggle switch.
Moreover, if you want to maintain a certain degree of temperature, you can also automate that by making use of a smart temperature sensor like the Samsung SmartThings multipurpose sensor (link to Amazon). All you have to do is, schedule the sensor and leave it; once the temperature of the room rises to the degree you programmed, the heater will automatically gets off.
Remotely recharge device batteries
This application or use of a smart plug has been considered as non-efficient in many aspects by some users. However, the case doesn't remain the same when you understand how handy it comes.
One certainly can't sit next to a device for whatever time it takes to get fully charged, especially in an event where you got an urgent call and have to leave. Now some will argue that we can leave the device on charge until we get home in the evening because they don't realize that overcharging a device can cause serious damage and result in reducing battery life.
And this is where a smart plug comes to the rescue and helps to maintain the battery charge. You have to switch the device to the smart plug and create a schedule that would automatically turn off the power according to the set timer.
Also, it's advisable to plug the battery-powered appliance to the smart plug that you frequently use or on a daily basis because it requires a constant recharge. With the help of a smart plug, you can also set a scheduled routine to turn your battery charger on and off at a certain given period that would minimize the chances of you heading out with a drained battery.
Monitor energy consumption
Power-packed with advanced features, smart plugs let you monitor how much energy is being burned by a particular appliance. Tracking energy consumption helps you understand the electricity usage of devices so you can reflect some insight on your bill.
If you are aware that a device from a certain manufacturer is sucking up too much of power, probably you can replace it, or in the future, you can make better decisions choosing a potentially more efficient device with the data on hand.
Most importantly, the power monitoring feature helps you eliminate vampire energy usage – one of the potent use of a smart plug. Vampire power refers to energy consumption by electronic devices in standby mode. The only way you can cease this unnecessary electricity usage is by unplugging the appliance from the socket or shutting off the cord's power supply.
But none of the options are quite viable to comply with if the device has frequent use in your home. Therefore, as a last resort, you can employ a smart plug to shut down such energy-sucking appliances when in no use. You can turn the device on and off by just a tap on your smartphone.
Conclusion
The aforementioned applications aren't the "only" uses of a smart plug. All you need is to use your brain, and in no time, you will have myriad ways to add intelligence and automation to any dumb outlet.