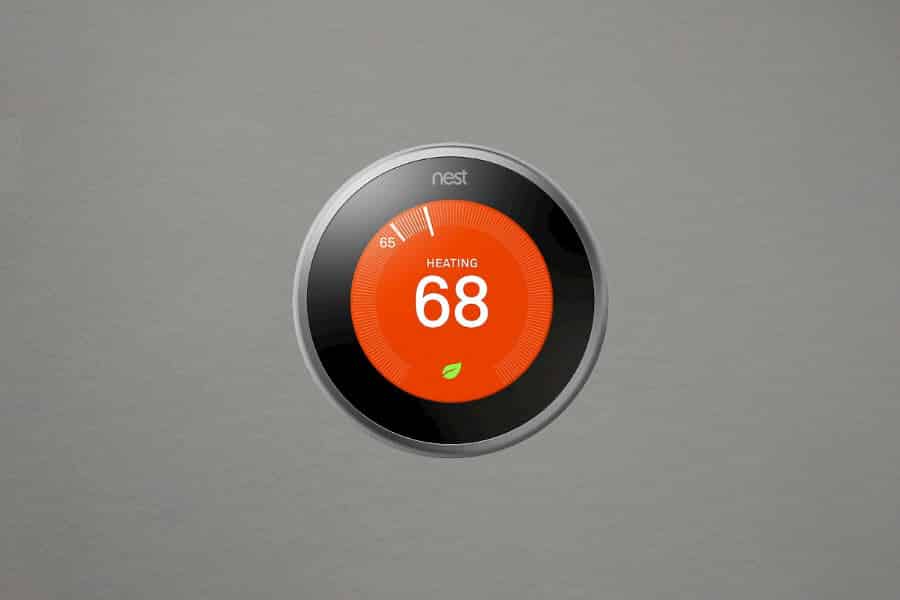 The thermostat can save your electricity bills like never before and it controls the heat and AC in your room. Back in 2011, Nest thermostat entered into the world and left a storm in sales. If you are looking to smarten your home then Nest thermostat might be the first choice to start with. The hive needs a hub to get into action but what about Nest?
Does the nest thermostat need a hub? Probably No. It works fine without the Alexa and Hub. The nest will connect to your WIFI home network so it doesn't need a Hub but you can connect the Hub or Alexa and it works fine. You can control this thermostat with the Nest app on your smartphone without Echo, Alexa or Hub.
Nest thermostats are easy at learning. When you leave the home, Nest believes that no one is in the home and when the motion sensor fails to catch any motion and then it will control heat or AC to save power. Adding the Nest thermostat to your smart gadgets family won't be that difficult.
We have so many discussions on the Nest thermostat without a hub and as the Hub. Generally, Hub controls all the smart devices through voice but Nest's products (most) don't need an external device to work. A smartphone app can also send instructions to the devices.
Nest Thermostat without a Hub
I got the Nest thermostat from Amazon. I didn't have any smart products before this device. At first, I thought I had to purchase some add-ons to activate this Thermostat. But to my surprise, I do not have to buy anything.
The Nest thermostat isn't cheap. It includes everything in the box that you need to install yourself. The nest app has instructions that you need to read before screwing up the Thermostat.
When there is a day time you can set the temperature cool (It's up to you to set the temperature). And when it comes to winter days, you can switch it back to the required temperature. Nest learns whatever you are doing with that. Moreover, it can make you lazier because the Nest App, Google Assistant, Alex or HomeKit can control it.
Google Nest hub is a Google assistant integrated physical device that we can use to communicate with the other smart home devices. It can be like an all in one dashboard for all your smart products. Just set up your voice and you are good to go.
You can view and control lights, security cameras, Nest devices like Thermostat and Door Lock. Besides talking about the Nest without a hub, Nest thermostat sensors let you choose the temperature that suits your home. You need to install the thermostat in the best places. It must keep it in mind the dos and don'ts.
You can also take a separate temperature that can work with Thermostat. However, the built-in sensors won't let you do that because Nest designed a thermostat to keep you comfortable and to save the electrical energy.
Nest thermostat as a Hub
There are several questions on using Thermostat as the hub for your smart home. Yes, a Nest thermostat as a hub can be a good idea because it has a smoke and carbon monoxide detector that you can control from your smartphone app. The Nest thermostat does what a usual Thermostat does. But you will be surprised to know these things from a Nest thermostat.
Recently Google added a video camera to the Nest Thermostat with this Smoke and Carbon monoxide detector. If Nest's sensor detects a wide range of smoke events or fires it automatically alerts you and you can remotely control it. At first, a human voice warns if there is smoke and also protects from various gases.
You can Integrate IFTTT service to your smart devices to make all of your devices talk to each other. One of my colleagues asked me if he can use the Nest thermostat as a hub in the way the smart things hub is used?
It uses WiFi and Bluetooth so that most of the common devices need ZigBee or z-wave technology to talk with other smart devices. Besides WiFi, Nest uses a built-in radio that uses 802.15.4 frequency which is the same low-level protocol used by ZigBee.
So, Nest thermostat could act as a Hub but customers aren't happy about Thermostat as the Hub. Nest uses thread as the main short distance communication protocol. Google is researching more about this thread technology and they may introduce some chips that would act as the center Hub.
When to use a Hub for Nest Smart Thermostat?
You can change modes and temperature through the Google Nest hub. The thermostat is a hub friendly device that just needs your instructions. Either you can swipe down or you can activate it with your voice. However, voice instructions are struggling sometimes.
For remote access and easy monitoring, you can use a Hub but if you want to purchase this Hub only for the thermostat, it isn't recommended. I have most of the Nest products like door lock, thermostat so I got this Hub to monitor all my devices though Nest Hub.
The easiest way to access your Thermostat is "Hey Google, show my family room". Now, you have to connect the Thermostat in the family room. When you connect the Air conditioner with the Google nest hub, and when you run commands, Nest thermostats learn it.
You can set up some commands (IFTTT) if you say "I'm home" or "I'm back" then the Google assistant should adjust thermostats, remind you of the tasks or more. You can select anyone from these options.
Do you need a Nest thermostat for each room?
Yes. You have to use multiple thermostats for your kids and private rooms. If you want to use only one thermostat then you can install it in your main room. The thermostat needs to learn your behavior, if you are in a room where Thermostat is installed then you have to be present in the room most of the time. Let the Thermostat learn what temperature you like at different times.
Setting up the Google Nest hub is easy. If you have multiple Nest products or smart products in your home the ultimate use of Hub will be a good thing but if you have only one or two products, Nest hub isn't recommended. But still, you or your parents can control and monitor the room temperature through Google Nest hub.