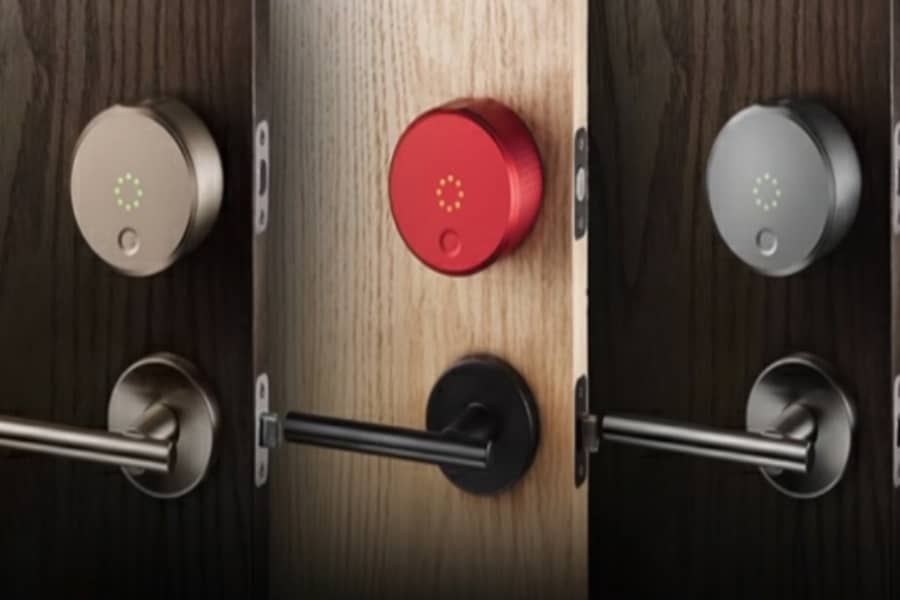 August has been making a big mark on the Smart door lock products. The smart lock can add a lot of conveniences like locking the door automatically if you forget to lock the door leaving the keys in your pocket. However, August has multiple smart door lock variants.
So,which august smart lock should you buy? I recommend you to get August smart lock pro if you have enough budget. The August smart lock pro is more secure and offers more features compared to other August smart locks. However, if you have low budget then you should buy August smart lock (2nd generation), or look for other alternatives. The best two alternatives are Schlage Sense Smart Deadbolt and Nest X Yale Lock.
In this guide, we are going to give more details of all the different August Smart Locks. We have some valid points why the August smart lock pro is best of the August smart lock (2nd generation), and August smart lock (3rd generation).
What should you look at when you are buying the Smart lock?
Smart locks made a strong impact on people's lives. After all, the idea of using the smart lock can be a reason for better security and productivity. If I have only one key for my door, then either I should make duplicates or I need to hide it for my family.
People forget to lock the door frequently. A smart lock that can be controlled from a smartphone can make you comfortable to lock or unlock the door from your smartphone. But upgrading your lock isn't simple as you read the article. However, it's not cheap. You should invest in a great smart door lock that values money.
We had some breakdowns when we tested the August smart locks. Here in detail, we are sharing our experiences transparently. The popular brand August comes in two variants, August Smart Lock and August smart lock pro.
Start with the door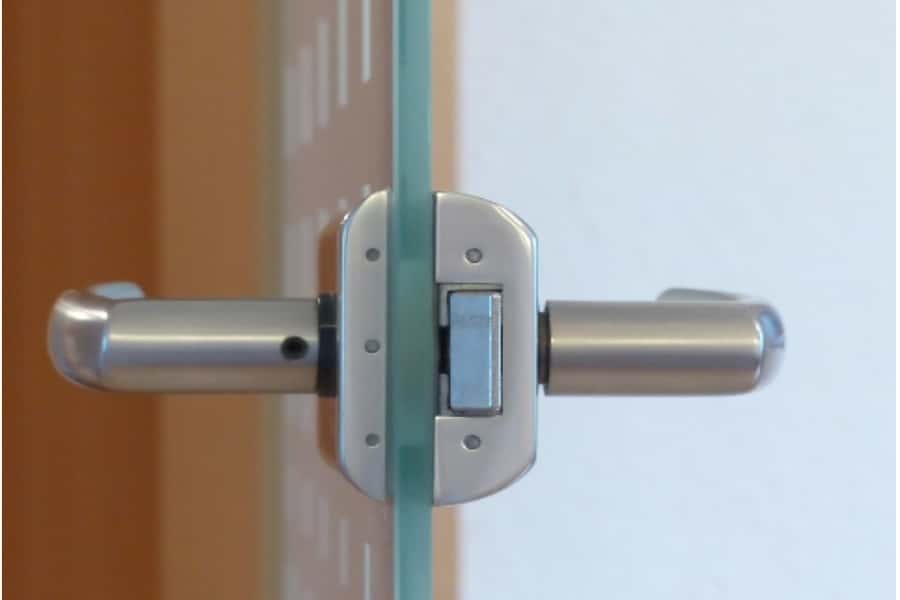 Yes, you need to inspect your door first. All of the smart locks from different companies have different construction materials and the facilities they offer. But the motive behind any smart lock is to automatically lock and unlock your door. Before thinking of fixing a smart lock, you have to check the door.
Most of the door locks or jambs rust when they get old. If you are still manually pulling the door to fit in the lockbolt correctly, then it's time to fix your door first. Most people make this mistake. Even before checking the door, they purchase the smart lock.
Basically, the deadbolt lock and the door jamb must fit when you close the door. It shouldn't take an extra push to join them. You won't be there to push or pull the door when you fixed the smart lock. And when your smart lock tries to lock the door, it would cause a headache.
It would damage the motor inside the smart lock too. When the smart lock is trying to lock the bolt but the door jamb isn't at the right place, the motors will start friction which will damage your smart lock.
AUGUST SMART LOCK (2nd GENERATION)
August smart lock supports App integration to lock and unlock the door from your smartphone and it comes in a decent circular shape. Auto-lock and auto-unlock features are enabled in the August smart lock basic version.
It does look like an August smart lock PRO in the looks but it has some limitations in the features. It is compatible to connect with HomeKit and Siri but it doesn't have z-wave, ZigBee support, and door sensors.
First Impressions
When I purchased the August smart lock, it was good. It looks a bit awkward to suddenly change for this smart lock but once you get used to it, it looks beautiful on any door.
The size is smaller compared to the smart lock 3rd generation but it's an attractive model from August. The smart lock is available in Silver and dark gray color. It has a unique design with a polished outlook.
August smart locks are thicker than you think, the door should be thick enough to support the smart lock installation. You can download the smart lock app and can follow the installation procedure before buying the smart lock.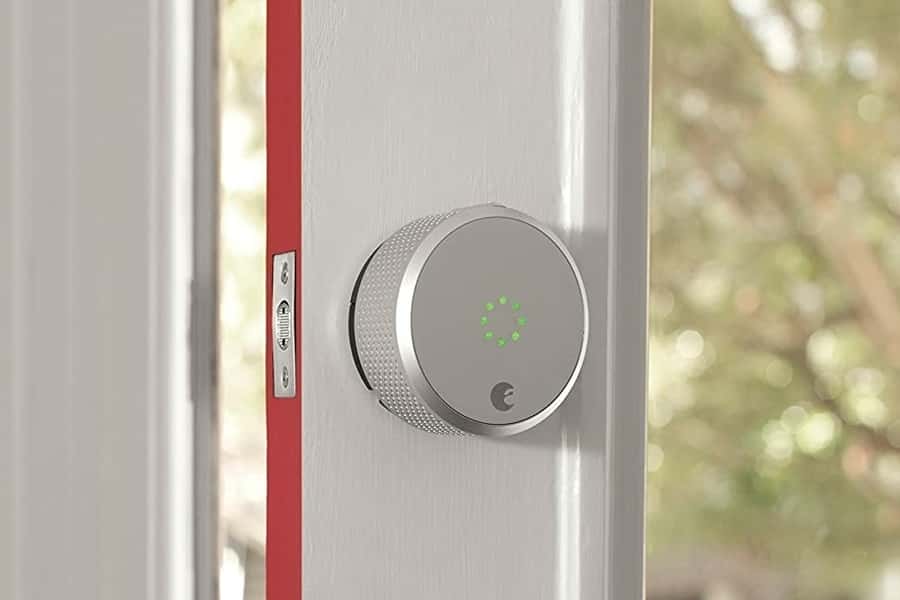 If you see the picture, the August smart lock is just like a normal deadbolt in the looks but it does a lot when connected with the smartphone. It is one of the cheap smart locks out there in the market that providers value for money. You need to connect it with the August connect for better flawless features. The 2nd generation smart lock is easy to install, cheaper, and has good battery life.
If you are looking for one of the most underrated improvements that you can make to turn your home into a smart home is 'smart lock'. If you begin to search to fit the best smart lock for your door then you must have heard the word "August".
It has the circular pattern of LEDs that light up when it locks and unlocks. A red color when it's locked and green color when unlocked. The fabrication and mechanism are so simple but if you are expecting a lot with the working then you may disappoint.
Auto-Lock and Auto-unlock
The auto-unlock feature is so helpful when you arrive home full of groceries in your hand.
If you check the official website, it tells some doors might work with and some might not. This smart lock can replace your existing deadbolt from Inside. The 2nd Generation is a lot like a smart lock pro so don't get confused. The lock and unlock integration from the app is so simple and you just need 10 minutes to install the full setup.
It has a variety of colors and powered by two batteries and August claims that it can last up to 9 to 12 months. And this 2nd generation smart lock uses Bluetooth technology instead of WiFi.
Pros
Compatible with HomeKit and Siri
Affordable
Auto-lock and unlock feature
Beautiful design (Just like Pro)
Cons
There is no Doorsense feature
AUGUST SMART LOCK (3rd GENERATION)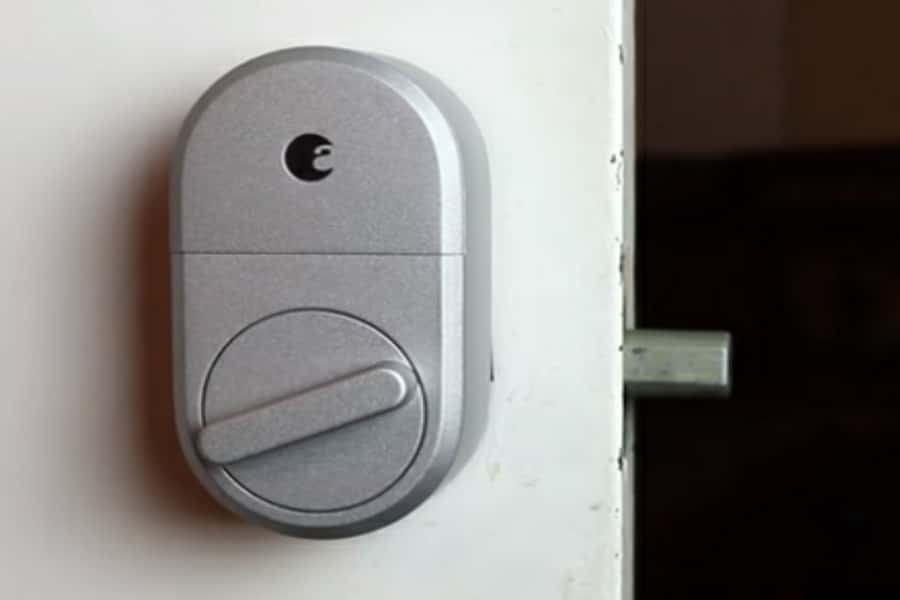 August smart lock 3rd generation has a thumb turn to manually lock and unlock the door. This is an advanced version of August 2nd generation smart lock with some improved features. Out of the box, this is only a Bluetooth supported smart lock which can work only within the Bluetooth range.
If you need to have WiFi access, you have to get a WiFi bridge for additional facilities but you have to spend some additional amount to get August to connect to the WiFi bridge. This connection will help you to access Google Assistant and Alexa. However, this can overtake the August smart lock pro door lock in the price segment.
You can also add more people to have access to this smart lock and once you add the people from the smartphone app you can even track the activity.
The Auto-lock and Auto-lock unlock features work the same as the 2nd generation smart lock. It's a cool feature but sometimes there would be a glitch to unlock the door.
Probably, most people like to get a WiFi addition to this smart lock which would cost around $60. It would cost you around $200 to get this smart lock and WiFi bridge.
Adding the WiFi bridge has some benefits like checking the door status wherever you go. You just need an active Internet connection. You can add this device to your smart home gadgets list but without WiFi bridge, this smart lock lacks in many things. And also, it is not z-wave compatible.
Pros
Easy to set up and Install
Manual thumb turn to lock and unlock
Auto-lock and unlock feature
relatively Affordable
Third-party device integrations
Cons
Requires August connect for WiFi connectivity
No Apple HomeKit support
No Z-Wave or Zigbee support
AUGUST SMART LOCK PRO
When I was looking for a smart lock, a lot of people suggested using the August smart lock pro but I wasn't ready to get it. I thought I could get the same features with Smart lock 2nd Generation lock but later I felt I was wrong. There is nothing wrong with the 2nd generation. It's actually good at that price range but I wanted to control locks with my mobile even when I'm away from home. That's the reason why I felt a smart lock pro might suit me well.
You need to have the front part of your existing deadbolt to install this August smart lock pro on your door. It will cost you around $249 with the connect module i.e August smart lock pro + connect. The smart lock pro also uses Bluetooth and WiFi bridge. Same as the Smart lock initial versions, the smart lock pro also has the same features as door-sense and auto-lock/unlock features. When I tested the auto-lock feature, it was pretty good and reliable.
But, unlocking a door isn't as simple as you think. For security reasons, the device needs GPS, WiFi, and Bluetooth to unlock your home's door. August's smart lock cross-check and confirms the data from each to make sure you are supposed to unlock the door.
The auto-unlock is a feature that you can set from the app. My favorite thing about this feature is no matter how many times you unlock the door from the app or manually, auto-lock will lock the door. You can set the auto-lock timing as well. Suppose if you set the time to lock the door after 1 minute you unlocked the door, it will lock the door after 60 seconds.
From 30 seconds to 300 seconds (5 Mins), you can adjust the auto-lock settings. But the door has to be closed to avoid further damage. With any feature that is smart, you should also act smart. If you forgot your phone or keys inside the home and you came out to throw your garbage, if the auto-lock mode is enabled, you are in trouble.
Smart lock pro has Z-Wave support. The z-wave or ZigBee is the technology that uses lower power compared to WiFI and can communicate with a lot of smart devices like sensors, lightbulbs, heating controls, plug sockets and more. It operates using low-energy radio waves to communicate the devices with a much bigger range than Bluetooth.
Smart lock pro works with the best three technologies WiFi, z-wave and ZigBee. WiFi and Bluetooth use 2.45 GHz frequency but Z-wave uses 0.9 GHz which increases the range. ZigBee and z-wave technology can form a mesh network that can increase the range by transmitting information from one smart device to another.
You can even track who locks and unlocks the door using the smart alter technique. AUgust smart lock pro has some major benefits like adding Apple's Home app and controlling it there. You can also ask Siri or Google assistant if the door is locked or not. Moreover, Amazon lovers can integrate Alexa with the Smart lock pro.
One of the mistakes that smart locks try to improve is if the door is open or closed, the lock doesn't know to lock the bolt. August has a special feature that the DoorSense technology can tell AUgust if the door is inside the bolt ajar or not.
Even if the auto-lock is turned on, it won't lock the door if the door is still open. The door needs to be closed to lock the door. In fact, the app tells you to close the door which is a great effort from August.
While talking about the issues we faced when installing the Smart lock pro is app connectivity. Of course, after a few tries, the issues have vanished.
Pros
Works with Alexa, Google Assistant, and Apple's home kit.
Remote access
Beautiful design and no physical thumb lock
Comes with August connect
Z-Wave, IFTTT, and ZigBee support
Auto-lock and unlock feature
Cons
Little expensive than Smart lock
No direct integration with WiFi, you need to connect August connect to the outlet
August WiFi Smart Lock
WiFi smart lock has not yet been released officially by Auhust but the product is something we can wait for. The WiFi smart lock is all about working with WiFi as the name says. Everything that you can do with the smart lock pro can be done with this smart lock too. There is no additional bridge required to connect this device.
You do not need any bridge and hardware rather than WiFi to make a connection. The design will be so simple similar to Smart lock pro. The big difference is unlike the dots you see on Smart lock in the LEDs, the red and green lights will blink in the logo. You can access the door with a smartphone, August keypad, Apple watch or the original key.
It doesn't need a hub. Surprisingly, as per theverge.com, this smart lock does not support z-wave.
Which August smart lock is best for you?
Well, the question is simple but there is a lot of confusion about buying the August smart lock. I know it's a little bit confusing to hear their 2nd, 3rd generation, and Pro words. So here I have a breakdown which will be a winner.
Security
Coming to security, I feel all three work fine but Smart Lock pro is a bit ahead of remaining. It has more features like tracking who locks and unlocks the door including how many times the operation has been done. So for security, I personally prefer Smart lock pro or Smart lock 3rd generation. You can get a WiFi bridge with the smart lock pro, so considering all the options I can say Smart lock pro is the winner.
You can read the August blog where they said, August partners with Alarm.com for better security outcomes. After this collaboration, the August smart lock pro is now more secured with DSC, Intelogix, Nortek for remote control. For keyless convenience and remote operations, you can connect the device with the Alarm.com platform. Alarm is providing remote locking, location-based reminders, and one-touch automation features.
Smart lock pro is the clear winner here because there is no news on Smart lock 3rd generation integration with the Alarm.
Third-party Integration
The simple answer is You need an August to connect for the 3rd generation smart lock but you will get it inside the box with the August smart lock pro. The design and looks of the Smart lock pro are as same as the 2nd generation smart lock. Even with the add-ons, the smart lock is still lagging to make the connection with Apple HomeKit. But with the Smart lock pro, Apple HomeKit is supported.
The DoorSense requires an extra space which should be attached to the lock. If mounted correctly, you can see the indication of door status through the app and can suspect the auto-unlock features. If the door is opened and the auto-lock feature is pushing the device to lock the door, you can keep this auto-lock on hold till the door is closed.
Quick Comparison: August Smart Lock 2nd vs 3rd vs Pro
Here is the quick comparison of August smart lock and smart lock pro to get a brief idea on apps and integration. Those who need a side by side comparison on specifications and features, here is the table.
| Feature/Device | Smart Lock (3rd G) | Smart lock Pro |
| --- | --- | --- |
| Installation | Super Easy | Easy |
| Price | Affordable | Expensive with Connect |
| Layer Encryption | AES 128 bit and TLS encryption | AES 128 bit and TLS encryption |
| Weight | 439.4g | 394g |
| Apple HomeKit | No | Yes |
| Amazon Alexa | Requires 'connect' | Yes |
| Z-Wave | No | Yes |
| Remote access | Need to connect 'August connect' | Yes |
| August Connect out of the Box | No | Yes |
| Functionality | Limited w/o August connect | Flawless |
| Best For | Limited usage, regular Auto lock/unlock | Remote access. Apps integration, Monitoring, etc |
Conclusion
If you want to experience the auto-lock and auto-lock feature without any advanced facilities like Voice control using Google voice assistant or Alexa and also if you are a smart lock lover with a physical turn button in the budget then Smart lock might be a good choice. But remember, you need an 'August connect' to make it more awesome. Even with the August connect, it is still cheaper than the August smart lock Pro.
I can say that August Smart Lock Pro is the king of functionalities. It has everything you need in a smart lock. Although the cost is higher, it comes in the perfect smart lock type with the support of Google Assistant, Alexa, HomeKit and more. Both of them are good at their level. If you have a smart home setup and want to add another one, Pro might be a superb choice.
The ultimate goal of any smart lock is to perform better in auto-locking and unlocking features. But for me, I like to control my door locks and I would like to track whether the door is locked or not, I need to look at the remote access too. If you are a tech-savvy like me, you will love the August smart lock for sure.
What If you lost the Phone?
You can Immediately disable all the virtual keys and August app functioning at any time from lostphone.augsut.com immediately after losing your smartphone. This will prevent accessing or hacking chances if someone got your phone.
FAQ
How long do batteries last in August Smart Lock?
The smart lock runs on 4 AA batteries and uses Bluetooth which means the lock needs a Wireless communication. The batteries on August smart lock should last about 9 to 12 months with fluctuation based on how often you use the smart lock.
Can you still use a key with August Smart Lock?
Yes, even if there is a Smart lock installed, we can still use physical keys. The lock is installed inside the home on the other side of the door. It's nothing like an existing deadbolt but with some functionalities and features that makes human life smarter. You can use the physical keys with any company's' smart lock.