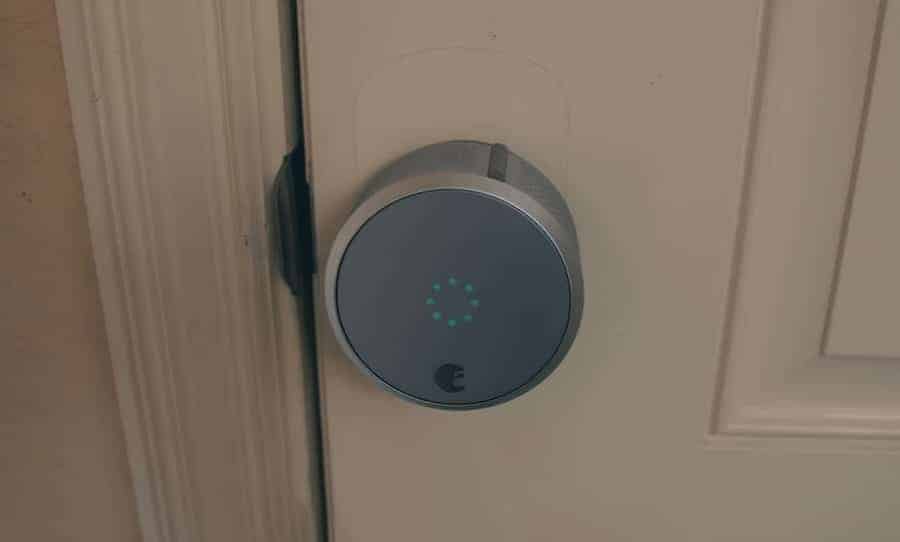 Power outage for smart homeowners has always been a topic of concern. Since most of the smart home devices are majorly reliable on the electricity to remain operational, having no power at home could shut your home automation off.
Fortunately, with smart locks – the vital aspect of your home – this is not really the case. Considering the power interruption that often happens at homes, smart locks are made to be battery-powered so that the locking mechanism doesn't stop and continue to work.
Also, smart locks having a keyhole adds up to the protection and peace of mind against any technical outages.
However, when the power goes out, locks will lose the smart functionalities, such as being able to remotely controlled or precisely the abilities that are solely dependent on the internet or connected to a smart home hub.
Smart Locks Vs. Power Outage
For smart locks, the primary and only power source they work upon is batteries; therefore, the basic functions don't get hinder when your home loses electric power. But it's not fair to say that smart locks have only little to no effect on their working at the time of a blackout. Why? Below is the detailed answer for the same:
The functions that don't rely on electricity but rather powered on battery such as Biometric, Keypad, Bluetooth for wireless connectivity will work fine with no hassle.
However, if your locking system is paired with your home hub, enabled for WiFi connectivity, which allows the lock to receive the smartphone command to lock or unlock, none of these features that make a smart lock "really smart" would function.
You won't be able to track the stats via the personalized home app that aids you in keeping an eagle's eye on your door and notify you who is frequently entering and leaving your house and at what day and time. And the most convenient feature that you may not live without is locking/unlocking the door remotely from anywhere in the world will also not work.
Now I won't say that not being able to use these features would going to make you bother because it's quite subjective and shouldn't be generalized. It might be a case that you are accustomed to using keypad or Bluetooth that doesn't need a data connection to lock/unlock your door, or perhaps you never had a need to go through the functions we have stated above.
Furthermore, popular brands like August smart lock and Kwikset Keva are emphasizing more on Bluetooth compatibility for the wireless connection because it consumes low energy and preserves battery life for more extended periods. When you are within the Bluetooth range, you will be able to control the lock regardless of whether your home's power is on.
And as already mentioned, smart locks with keyhole gives you the must-needed additional advantage over the uncontrollable events.
Taking profound characteristics of a smart lock into account, it's not wrong but rather factual to say that one should not fret concerning how they are going to unlock their door when there's no power at home; unless they are trying something from far away.
Don't lock yourself out of your smart home
When the power goes out, your smart locks – having battery-powered – will continue to perform the essential functions (locks/unlock), but the smart services gets disabled automatically; and that includes the app notification as well.
If you don't know, let us tell you, power outage tends to cease the battery notifications, so as a reason, you will not be able to see the battery status of your smart lock, and this may cause severe issues if the blackout lasts long. According to some recent reports, it has been stated that the life of an average smart lock is around 12 months. However, it's not entirely accurate or typical among most of the popular brands I have reviewed.
Although, for some peoples, their smart locks battery running out of charge may not be an extreme issue because they still have access to the physical key entry options in case of battery failure. But if you are having a completely keyless smart lock, you could find yourself stuck in chaos.
Therefore, as a precautionary measure, you should be aware of how your smart lock shows you sign for the battery low. Moreover, knowing when your lock batteries need to be replaced can save you from getting locked out of your house.
Most of the information you can find on the manufacturer's website. But for my reader's convenience, below, I have researched and reviewed the battery life of some of the widely used smart locks in the market.
The battery life of Popular Smart Locks
Enquiring about the battery life period of a smart lock is one of the important things to pay attention to while buying a smart lock. You can't afford to overlook this crucial factor because it can force you to reconsider your decision about your favorite smart lock. Because nobody wants to replace batteries as often! Right?
August Smart Lock Pro
The August smart lock (link to Amazon) runs on 4 AA standard alkaline non-rechargeable batteries that come included. Since the lock uses Bluetooth as its means of wireless communication, it was expected to have a decent battery life compared to its counterparts. But what turns out eventually after the test wasn't quite appreciative as the battery of August smart lock pro lasted near only 4 months.
However, according to August officials, it has been claimed that if the lock is installed correctly, the battery must last for around 6 months.
And the infamous side of this smart lock is, it hasn't any option to check the lock's battery status using the mobile app. You will only get an alert on the app when the battery is on the verge of depletion; therefore, it's the only possible way for you to know when to replace the battery.
Nest X Yale Smart Lock
This lock is powered by 4 AA batteries, which will last approximately one year with normal usage. By beeping insistently, it notifies users five weeks in advance before the batteries must get replaced. If you ignore that, you will receive another notification when it gets critically low on charge, to swap the batteries with new ones as soon as early.
Unlike the August smart lock batteries, Next X Yale (link to Amazon) comes with two metal terminals tucked on the lower side of the unit on which by touching a standard 9-volt battery, you can temporarily power your smart lock.
Schlage Sense BE479
Schlage Sense (link to Amazon) is operated on 4 AA non-rechargeable batteries, and according to the manufacturer, the estimated battery life of this smart lock is around 12 months. When your lock's touchscreen blinks a red x after pressing the external Schlage button, it means the battery is low.
Before changing the batteries, you should once check the voltage – whereas 4.7V will reflects the low battery response, and 4.4V is when lock stops working.
Kwikset Kevo
The Kevo lock (link to Amazon) operates on 4 AA batteries, and depending on the usage, it should last for a year before they need to be replaced. When the batteries are on low charge, you will either get a notification via the Kevo smartphone app or by LED on the lock flashing red light.
Conclusion:
Time to wrap up this guide with a hope that it helped you understand the concept and working of smart locks with its relation to electric power.
In general, when there is no power at home, some smart appliances will work for some time being that too on a dumb state – if they had a battery backup – and rest will either instantly stop working or lose its smart functionalities.